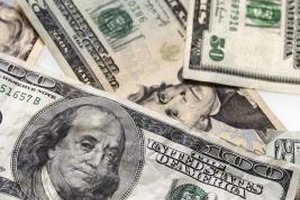 A mutual fund firm typically makes distributions to shareholders once or twice each year. The more frequency in which a mutual fund makes distributions, the higher the administrative costs for that firm. Those expenses surround tasks including calculating and distributing payments. Nonetheless, there are tax advantages for a mutual fund firm in relinquishing income to investors.
Identification
Mutual fund distributions represent the profits and dividends earned over a period of time. More specifically, these are capital gains from investments in the financial markets when profits exceed losses. Distributions also include cash or stock dividend payments made to the mutual fund firm by issuing corporations and government entities to which the fund has exposure. Issuing entities could distribute dividend payments to mutual funds quarterly or annually, but mutual funds typically make distributions to investors once or twice each year, depending on the firm.
Features
The investors who are entitled to mutual fund distributions are those who were invested on a formal date. A mutual fund firm typically establishes a record date, and investors who own the fund as of that date are eligible for the payout. The size of each individual distribution depends on the value of assets that the mutual fund oversees for each investor. A payable date is the day on which distributions are made. An investor may decide to receive distributions or reinvest the payout back into the mutual fund.
Tax
By distributing investment returns and dividend income to investors, mutual fund firms avoid being taxed for the earnings. Mutual fund investors, however, are taxed on those distributions. According to a 2006 article in "USA Today" titled "Mutual Fund Distributions Bring a Taxing Time for Some," investors owed some $20 billion in taxes on mutual fund distributions that year. The amount outpaced the $15.2 billion paid in taxes the previous year and was based on mutual fund distributions of $200 billion.
Consolidation
An August 2011 article in "The Wall Street Journal" titled "Mutual Funds Need to Consolidate" suggests that in India the feverish pace at which the mutual fund sector is growing is hurting smaller firms. In the country, the lion's share of mutual fund assets are managed by the largest firms, while the smaller funds do not appear to be even breaking even with profits. The article suggests that small funds are hurt in part by high costs of distribution, and that industry consolidation would help.
Photo Credits
Thinkstock/Comstock/Getty Images