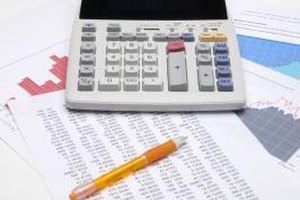 Increasing stockholders' equity is the primary goal of a business, so managers are legitimately wary of any actions that have the potential to decrease the value of their company to its shareholders. Nonetheless, companies do have to pay their bills to continue operating. Whether or not the act of paying the bills decreases equity depends somewhat on the kind of bill that is being paid.
Increasing and Decreasing Stockholders' Equity
When money is invested in a business, it is owed back to the shareholder and is accounted for as stockholders' equity. The business uses stockholders' equity to purchase assets and inventory. This kind of transaction wouldn't decrease stockholder's equity, at least not in the short term, because the assets can still be sold to recover the investment. In other cases, the business will take on debts to pay expenses. This transaction can have the effect of decreasing equity, because the stockholders are required to pay back creditors before reclaiming assets.
Paying Expenses
When a business pays for an expense -- such as utilities, rents or payroll -- shareholders' equity will decrease. This is because the business will be spending assets, such as cash, without acquiring another asset that can be sold later. For this reason, "each time you spend money, you're spending equity in your company," according to business expert David Rusenko. This doesn't mean businesses shouldn't pay bills that are due -- becoming delinquent on obligations can result in further costs -- but it does mean businesses should take the effort to control unnecessary expenses.
Reducing Liabilities
When a business receives bills from debtors, the net effect on shareholders' equity is usually neutral. This is because paying a debt decreases both assets and liabilities, and equity is only the assets that are left over after liabilities are deducted. If the business used the money it borrowed to pay an expense, shareholders' equity would have been decreased at the time of the expense.
Debt-to-Equity Ratio
While paying down a debt usually does not increase or decrease equity, it can still be good for a business's financial condition. A business with more debt, or with a larger portion of its assets consumed by debt, is in a riskier position than a business that owes less money. In addition, the company's ability to borrow may be limited if it owes too much debt already. Paying down debts can help reduce the business's risk and help save the company equity in the long run.
Photo Credits
Creatas/Creatas/Getty Images