If have inherited an individual retirement account (IRA), and you don't think you will draw down the IRA before your death, naming a successor beneficiary is good practice. One option is to designate a trust as successor beneficiary. Depending on current tax law, this action may allow you to ensure the drawdown of the account will be extended to its greatest length. It may also act to guard against the negative effects of a financially irresponsible child or grandchild. Naming a trust as successor beneficiary requires professional assistance.
1. Talk to your IRA custodian. Not all IRA plans will allow you to name a trust as successor beneficiary, although the law provides the option. Find out whether your inherited IRA allows you to leave the assets to a trust.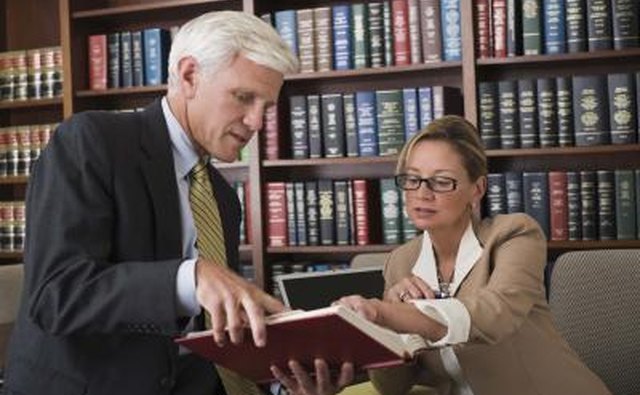 2. Hire a lawyer familiar with trust and estate planning experience to design the trust. You need to be sure the trust complies with state and federal law. The Internal Revenue Service (IRS) also requires that the trust be irrevocable at the time of death. In addition, trust beneficiaries have to be identifiable, according to the IRS. This means you cannot, for example, make an unborn, as-yet-unnamed grandchild a beneficiary of the trust. For your own purposes, you'll need to design a trust that ensures your assets are distributed the way you want them to be. For example, if you want to guard against irresponsible use of the IRA assets, the trust must include language to support that aim. You might be interested in the tax advantages that can ensue from leaving IRA assets to a trust. Protecting IRA assets against potential claims of creditors may be an aim. Review the final trust plan documents in detail with your lawyer and estate tax professional to be sure the trust supports your goals.
3. Give a copy of the trust document to the IRA custodian. Any amendments to the trust must also be provided to the custodian in a timely manner.
Tip
The trust may be designed to enable successor beneficiaries to deplete the IRA funds over the longest possible period, allowing the balance to continue accruing interest for as long as possible.
Warnings
In some cases the trust may disclaim the assets after your death. This action nullifies the terms of the trust - and foils your attempts to control disposition.

Write a disclaimer provision into the trust document that specifies how to dispose of the IRA assets in case the trust disclaims the assets.
Photo Credits
Comstock Images/Comstock/Getty Images