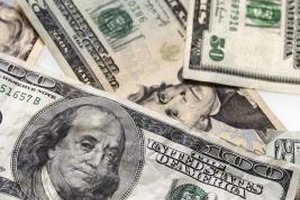 Hedge-fund managers do not run all aspects of the investment vehicle alone. The quality of the service providers selected affects the overall cost of a new fund. Fund managers who are willing to invest in top-tier providers might spend more upfront but save money in the long run. A fund manager can keep costs especially low if he manages money for family members and friends without charging fees.
Assets Under Management
In order to register a hedge fund with the U.S. Securities and Exchange Commission, a hedge-fund manager must oversee at least $25 million. In 2011, new laws were introduced that require hedge funds with assets in excess of $150 million to register with the regulatory agency. Hedge-fund managers who are intent on being a registered investment adviser must meet the minimum assets under management requirement. A hedge-fund manager might prefer to register with the SEC as a way to give investors confidence about the transparency in the fund.
Considerations
Once the fund is legally structured as a limited partnership, which is the standard in the U.S., a fund manager should consider that he is going to need to raise additional capital from outside investors. The quality of the third-party service providers hired, including auditors, lawyers and prime brokers, is likely to elicit a response from prospective investors and affect capital-raising activities, according to a July 2007 article on the Hedge Fund Launch website.
Quality
According to Hedge Fund Launch, it is possible to start a hedge fund and hire a prime broker with as little as $5 million. To secure all top-notch service providers, such as prime brokers, custodial firms and attorneys, all of whom can help reduce other expenses, a fund manager should expect to spend between $5 million and $10 million. In an ideal situation, a fund manager could invest up to $25 million to get top-notch support in place and focus on investing.
Incubator Hedge Fund
A successful hedge-fund manager might go on to manage his own assets upon retirement or after earning enough money to do so. A new hedge-fund manager can similarly manage and invest capital for himself or family and friends in an incubator fund without charging investors fees for a profit. According to the Green & Company website, a fund manager can launch an incubator fund and trade his own money for $3,000. Upon establishing a trading history, a fund manager might be better able to attract new capital from investors and start a for-profit hedge fund.
Photo Credits
Thinkstock/Comstock/Getty Images