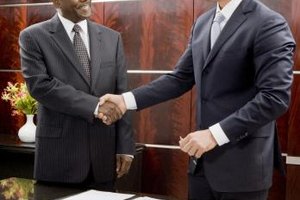 Private equity falls under the alternative-investment umbrella. These non-traditional investments have different regulatory requirements in comparison with other more traditional asset classes, such as stocks and bonds. Nonetheless, private-equity firms are expected to provide certain disclosures and transparency to the markets even while protecting any investment strategies. Private-equity firms should be proactive and cooperative with regional guidelines and consider global investors when preparing financial documents.
Importance
Private-equity firms participate in some of the largest deals in the capital markets. Consequently, the asset class influences the flow of capital into and out of the markets. Limited partners (LP), or investors in private-equity funds, such as pension plans, have a responsibility to members to invest prudently. A guideline for disclosure and transparency is for private-equity shops to reveal investment principles and motivations, such as pursuing a socially responsible investment strategy, for the benefit of LPs.
Investments
In the U.K., guidelines as outlined by the "Walker Report," which is a standard for private-equity firms doing business in the region, assign criteria that qualify asset and business investments as being worthy of certain disclosures and transparency. Kohlberg Kravis Roberts, one of the world's largest private-equity firms, follows these standards by revealing the types of investors in its funds that could potentially have exposure to assets that meet the criteria via KKR portfolios as outlined in the Walker Report.
Global Approach
Private-equity funds participate in deals around the globe. Institutional investors from all over the world similarly direct assets into private-equity portfolios as opportunities arise. Subsequently, a guideline is for private-equity firms to consider global investors when issuing any documents or material relating to disclosure and transparency. According to its website, KKR went so far as to launch a website in German to satisfy transparency requirements in that nation.
Regulation
In the U.S., private-equity firms became subject to greater regulatory scrutiny by the Securities and Exchange Commission in 2011. As part of enhanced disclosure and transparency requirements, private-equity firms that oversee assets worth greater than $150 million must register with the SEC beginning in 2012. Private-equity firms must disclose financial details surrounding the value of assets managed and investment tactics used. The greater the detail provided the better because firms remain subject to unexpected inquiries by the SEC, according to the iwatchnews website.
Photo Credits
Creatas Images/Creatas/Getty Images