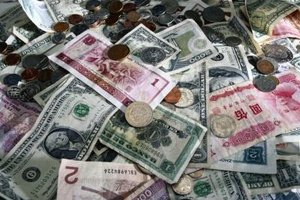 Levels of investment among the member states of the European Union represent one of the world's most important economic indicators. This is because export-oriented economies in the developing world, as well as poorer European states like Ireland, require a strong European market to buy their products and use their raw materials. The European Investment Bank---part of the EU's financial structure---has stated that the worst of the financial crisis is over, and investment levels throughout the EU are increasing since 2009.
EU Investment 2010
The EIB's latest statistical and financial reports are for 2010. Here, the view is very optimistic, because the bank and other private financial institutions are reporting a greater volume of loans, reserves and liquidity over 2009, or the worst of the crisis. In 2010, the EIB loaned about 72 billion euros to 460 large industrial and technological projects throughout Europe and closely related states like South Africa. As of August of 2011, 1 euro equals $1.40.
Confidence
In 2007, the EIB loaned about 50 billion euros to member states, and that went up to about 80 billion euros in 2009. There was a slight decrease in 2010, but the bank states that this is because firms are healthier and go elsewhere for financing. The EIB is used as a last-resort lender. However, the bank also claims that refinance rates throughout Europe remain low, which is a sign of confidence. In terms of small and medium-sized enterprises, the bank financed about 13 billion euros in 2009 and about 10 billion in 2010. This suggests an EU-wide economy that is either expanding, or is poised to expand.
Convergence Money
"Convergence" refers to EU policy concerning raising the living standards of the poorer regions of Europe, including Iberia, Ireland and Greece. Here, almost 50 percent of the bank's money went to support major technological projects. Specifically, the bank underwrote about 8 billion euros worth of projects in communications infrastructure, 5 billion in energy modernization, 3 billion for health care and 1 billion for industry in these poorer areas of Europe. All the while, the EIB has increased its liquidity by 20 percent from 2009.
Signature Loans
A better indicator of investment levels might be the bank's relationship with investment funds disbursed on a "signature" basis, that is, require only good faith as collateral. Here, the EIB, plus more private partners, issued about 930 billion euros of these loans EU-wide in 2010, including some projects outside of the EU. This means that the banking community as a whole, not just the EIB, has great confidence in Europe's ability to return a stronger and more mobile economy.
Targeted Investment
The EIB specifically targets education, innovation and research in the projects it finances. In 2010, these areas received about 11 billion euros in such targeted investment. The bank's "2020 Plan" projects large increases in investment monies in health care, declining unemployment and research projects dealing in infrastructural and high-tech areas of the economy, especially in poorer areas of Europe.
Photo Credits
Spike Mafford/Photodisc/Getty Images