Exclusive provider organization (EPO) plans are managed care systems for people who are in good health and rarely need the services of medical specialists outside their EPO network. In terms of price and access to care, EPOs fall between health maintenance organizations (HMOs) and preferred provider organizations (PPOs).
Overview of EPO Health Insurance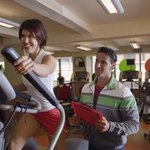 An EPO network provides managed care at relatively low cost to plan members. Each member designates a primary care physician who is responsible for handling most of the member's medical needs. If the member requires the services of a specialist, the primary care physician will issue the necessary referral. If the referral is to an out-of-network provider, however, the member must pay those fees at the time of the appointment. EPOs are suited to those who are in good health and have few medical needs. EPOs tend to emphasize preventative care.
EPO vs. HMO
Both EPOs and HMOs require policyholders to seek care from doctors within the network, and neither provide reimbursement for out-of-network medical care. EPO policyholders pay rates based on the services they receive, while HMO subscribers pay on a per-person basis. EPO premiums are usually less costly than those of HMOs, but EPOs are typically smaller than HMOs and offer fewer services. Both EPOs and HMOs emphasize the importance of illness prevention and provide health education programs to members.
EPO vs. PPO
Policyholders of both EPOs and PPOs are able to seek care from doctors other than their primary care physicians, within their networks. PPOs impose yearly deductible requirements on their members, while EPOs do not. Unlike EPO policyholders, PPO customers are free to seek treatment outside the network, but must pay deductibles. If an EPO policyholder seeks medical care outside the network, he must pay the full cost.
Pros and Cons of EPOs
If EPO policyholders seek medical care outside the network, they must pay the doctor's full rate on the spot. This enables the EPOs to negotiate lower premiums and co-payments with doctors in the network because policyholders are virtually guaranteed to visit network providers exclusively. Other advantages of EPOs include their suitability for rural areas where other types of health care organizations may be absent. The principal disadvantage of EPOs is that their rules are restrictive and they tend to have fewer doctors than HMOs. If an EPO policyholder must see a physician outside the network, she will have to pay the full rate without reimbursement.
Photo Credits
Creatas Images/Creatas/Getty Images