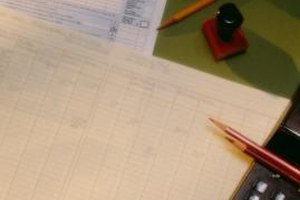 Keeping Your Tax Records
According to the Internal Revenue Service, you should keep your records "for as long as they are important" or until the period of limitations expires. Tax records include what you owe on income or property, or whether you submit claims for credits or refunds.
Period of Limitations Varies
The period of limitations varies according to the type of tax. For records of what you owe, the time period is three years from when you filed the return. For a refund or claim, it is three years from when you first filed, or two years from when you paid the tax, whichever is the later date. For property tax, the period is for however long you own the property.
Bottom Line
It's a good idea to keep copies of your past tax returns as well as the tax forms for those years because you may need them for future reference. You can also request these documents from the IRS by using Form 4506.
References
Photo Credits
Jupiterimages/Photos.com/Getty Images