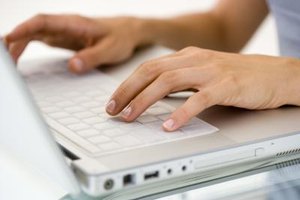 Every serious investor has a story about The One That Got Away. A mournful tale where a paltry $10 investment generated a $1 million jackpot for the lucky shareholder who got in at ground level. So it's not a surprise that those seeking a piece of the next Google or LinkedIn have stalked the secondary market to purchase private shares -- and they're paying big bucks to get in. SecondMarket, an online exchange that specializes in private stock, disclosed revenues of $400 million in 2010, according to SmartMoney.
Buying Privately Held Companies
1. To invest in private shares of stock, you must qualify as an "accredited and sophisticated investor" under the Securities and Exchange Commission's Regulation D guidelines. Buying private stock on the secondary market has stricter criteria than retail investors experience on the open exchanges. You'll need to have a $200,000-plus yearly income ($300,000 for married couples) or $1 million in net worth.
2. Investigate the companies offering the service. Discover information about their client base and the actual process of trading shares. This gets tricky. For instance, online companies such as SecondMarket and SharesPost, which both offer a marketplace for private transactions, don't have the same disclosure requirements for their clients that you find with publicly traded companies. For instance, rudimentary financial information, profitability forecasts, industry-risk disclosures and income statements inform an investor's decision. Omitting this information thwarts meaningful assessments. Plan adequate time for research.
3. Examine any contract to purchase shares with extreme care. Since private purchase agreements for these stocks have sellers and buyers in a person-to-person negotiation, transactions lack uniformity. And deals can have unsavory clauses and restrictions. For instance, some deals have stipulations that the company must issue a waiver before the new owner can sell any of his purchased shares. Ask to review boilerplate contracts to prepare for negotiations. Perform impeccable due diligence.
4. Contact angel investment networks and venture capitalists. Add these to your roster of established avenues to purchase shares of privately held companies. These outfits generally offer experienced personnel and greater transparency. Find out which companies the angel or venture capitalist brought public, who performed the underwriting and how the Initial Public Offering affected the stock price.
Tip
Join online private stock marketplaces and track their business before you lay down any cash.
Warning
Buying private shares on the secondary market has well-documented risks. Because you don't have the vetting process of a public stock exchange and deals have limited legal protections, this avenue presents more complexity and frustration for the average investor. Have your lawyer review every document.
Photo Credits
Pixland/Pixland/Getty Images