Form 1099 is an informational return filed with your state and the Internal Revenue Service (IRS). This form usually reports income an individual or entity pays to non-employees, as well as non-employee withholding. In most cases, the recipient of the reported income also receives a copy of the form. The IRS uses form 1099 to monitor taxpayers' compliance with applicable tax laws.
1099-A and 1099-B
Lenders use form 1099-A to report information about the abandonment or acquisition of property that serves as collateral for one of the lender's loans. A securities broker completes form 1099-B to report the sale or redemption of barter exchange transactions, commodities, futures transactions or securities.
1099-C and 1099-CAP
Form 1099-C reports the cancellation of a debt owed to the Postal Rate Commission, the U.S. Postal Service, a military department, the NCUA, the FDIC, the RTC, a credit union, a bank, the Federal Government or any other organization that lends money. Form 1099-CAP reports information about stock, cash or other assets obtained during changes in a corporation's capital structure or through an acquisition. However, this form is necessary only if the value of the acquired property exceeds $100 million.
1099-DIV and 1099-G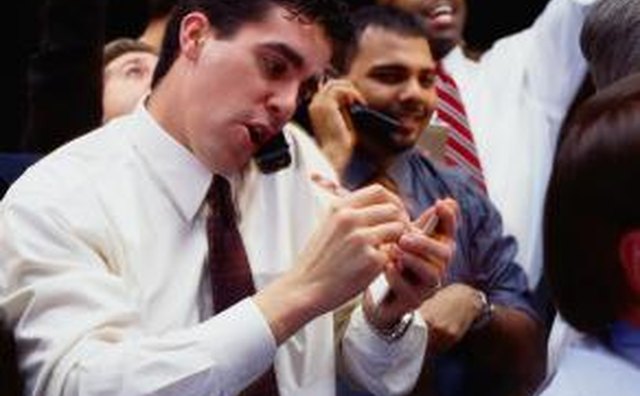 Form 1099-DIV reports distributions paid on liquidation or stock. For distributions from liquidation, the form is necessary only if the amount of the distribution exceeds $600. For all other cases, the form is necessary only if the amount of the distribution exceeds $10. Form 1099-G reports taxable grants, agricultural payments, local and state income tax refunds and unemployment income.
1099-H and 1099-INT
Form 1099-H reports all health insurance premiums an entity pays on behalf of an individual, such as an employee. Form 1099-INT reports all interest income above $10.
1099-K and 1099-LTC
Form 1099-K reports payments made with payment cards and credit cards. Third party settlement organizations must submit this form only if they receive more than $20,000 in fewer than 200 transactions. Form 1099-LTC reports payments of accelerated death benefits, as well as payments made under long-term care insurance contracts.
1099-MISC and 1099-OID
Form 1099-MISC reports payments made to independent contractors, as well as payments made for royalties or rent. This form also reports awards and prizes paid for reasons other than services rendered. Form 1099-OID reports original issue discounts exceeding $10. An original issue discount is an amount paid in excess of a debtor's original obligation. For example, when a taxpayer redeems a discounted bond for more than its stated value, he will receive Form 1099-OID.
1099-PATR and 1099-Q
Form 1099-PATR reports patronage dividends passed to patrons from their cooperatives. This form is necessary only if the distribution exceeds $10. Form 1099-Q reports all earnings from Coverdell education savings accounts and qualified tuition programs.
1099-R and 1099-S
Form 1099-R reports distributions from IRAs and IRA recharacterizations, insurance contracts, profit-sharing plans and retirement plans. This form is necessary only when the amount of the distributions exceed $10. Form 1099-S reports certain royalty payments and the gross proceeds from the exchange or sale of real estate. This form is necessary only when the proceeds or payments exceed $600.
1099-SA
Form 1099-SA reports distributions of any size from a Medicare Advantage MSA, Archer MSA or HSA.
Using Form 1099
If you made payments to an individual or entity that are reportable on one of the versions of Form 1099, or if you engaged in any other reportable activity, you must complete the form and submit it to the IRS. The form is due by February 28 of the calendar year following the year in which you made the payments. You must also submit a copy of the form to the recipient of the payment or action.
Photo Credits
Comstock/Comstock/Getty Images